Mould in Bathrooms
Mould can occur anywhere in the home. However, there are certain hotspots where it is far more likely you'll see those black and green dots appearing and beginning to spread. When this occurs, you need to find out what's causing it.
What conditions does mould love to grow in?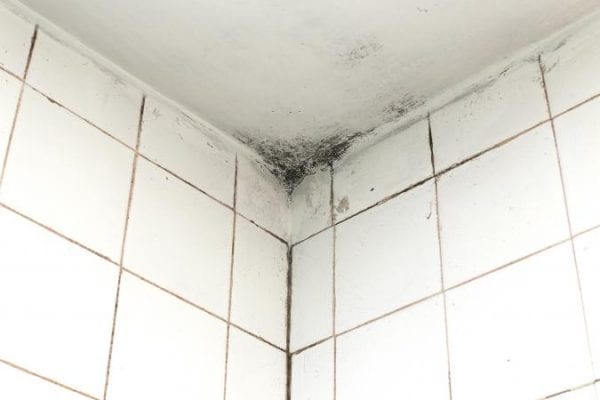 Mould can only grow if the conditions allow it to. Water in one form or another creates the ideal scenario for mould spores to start multiplying.
This doesn't mean walls or ceilings need to be wet, either. Condensation is easily created when you run a hot bath or shower, for example. It also occurs when the outside temperature is significantly different to the inside temperature. That's why outside walls tend to be prone to mould and damp if a property is not properly insulated.
It's easy to see why bathrooms are a haven for mould spores. At least one wall is likely to be an outside wall, so there's the opportunity for a difference in temperature there. Steam is also easily created when bathing or showering. Older properties are less likely to be well insulated too, so it's more common to experience mould growth in such homes when compared to new builds.
How can you prevent mould growth in bathrooms?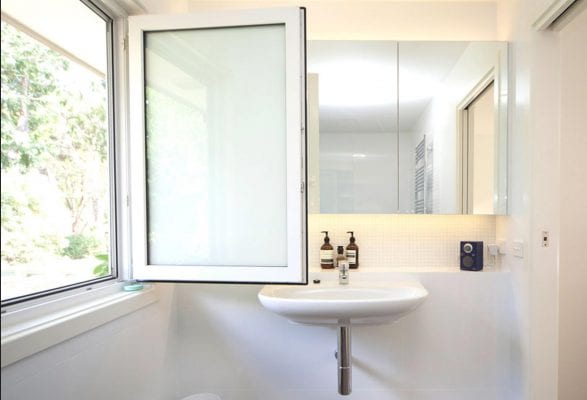 Installing an extractor or simply opening a window both help reduce the condensation on surfaces and the moisture in the air. Make sure your bathroom gets plenty of natural light too. Open the blind or other window covering during the day. Think of mould as a vampire – it won't enjoy being exposed to the sun. This means there is less chance of it appearing to start with.
Improving the insulation in your bathroom is probably the hardest thing to achieve. Insulation is normally inside the walls. However, there is another option that would insulate your bathroom and remove the conditions mould loves to grow in.
Installing PVC ceiling and wall panels for a new look

These PVC ceiling panels are designed to be easily fitted together using a convenient tongue and groove system. Installing them on battens fixed to the walls and ceiling (they can be installed on both) means there is a gap between the two. This reduces the amount of condensation, improves insulation, and gets rid of the circumstances that regularly cause mould issues in homes around the country.
It's still a good idea to ventilate your bathroom after use, but you'll notice a marked improvement in moisture problems if you take this route. The new look also offers a modern and appealing solution for bathroom décor. You can opt for the gloss finish or a more understated matt finish. PVC wall panels also come in lots of different styles, allowing you to achieve the appearance you most want to have in your bathroom.
Mould looks unsightly when it appears. However, it can cause numerous health issues that can be far worse than its appearance. The solutions in this article are designed to help you say goodbye to bathroom mould forever.