Looking for some bathroom renovation ideas but don't want hefty bill? Completely renovating your bathroom can be expensive. The average cost of remodelling a bathroom in the UK is approximately £2500. Not everyone has that type of cash to spare. Instead of a full remodelling, why not consider a partial renovation?
It is actually possible to breathe life into a dated bathroom with minimal effort and expense. In the paragraphs below, we look at 8 bathroom renovation ideas for those on a budget:
1. Switch it up with a change in colour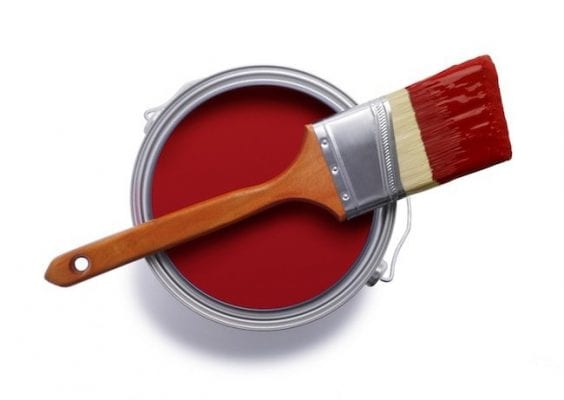 Let's start with one of the simplest bathroom renovation ideas. A simple change of colour can transform a bathroom. It is surprising the difference a coat of paint can make. Let's say for example your bathroom is a light cream colour. Why not pick a bold colour and paint several of the walls? You can do the painting yourself for minimal expense. If you don't fancy making a mess with a paint brush, you could easily install wall panels instead. Our step by step guide can show you how.
2. Update bathroom fixtures
Taps and other metal fixtures can easily be changed. Updating your sink, bath and shower with a new style of fixtures could reinvent the style of this room.
3. Change the wall finish
Tiles can quickly discolour. Mould can build up and grout can turn yellow and black. PVC wall panels can be installed over existing tiles and plasterwork in a very short time. Panelling is cost effective and easy to install. Styles such as Marble or the Tile Effect range can give you the effect of a tiled bathroom without needing the expertise of a specialist tiler.
4. Use a different type of flooring
The bathroom floor is usually not a large area. Changing the style, colour and pattern of the floor will make a fantastic difference. Vinyl flooring, for example, is relatively cheap and easy to install. Choose a completely new design and watch as your bathroom is revamped in no time at all.
5. Purchase new accessories and furniture to change the theme
Bath mats, towels, toothbrush holder. These items cost next to nothing. Usually, your accessories will match a certain theme or colour. Why not change the theme by buying a new set of accessories? Other items such as a mirror or curtains and blinds can radically change the look of your bathroom.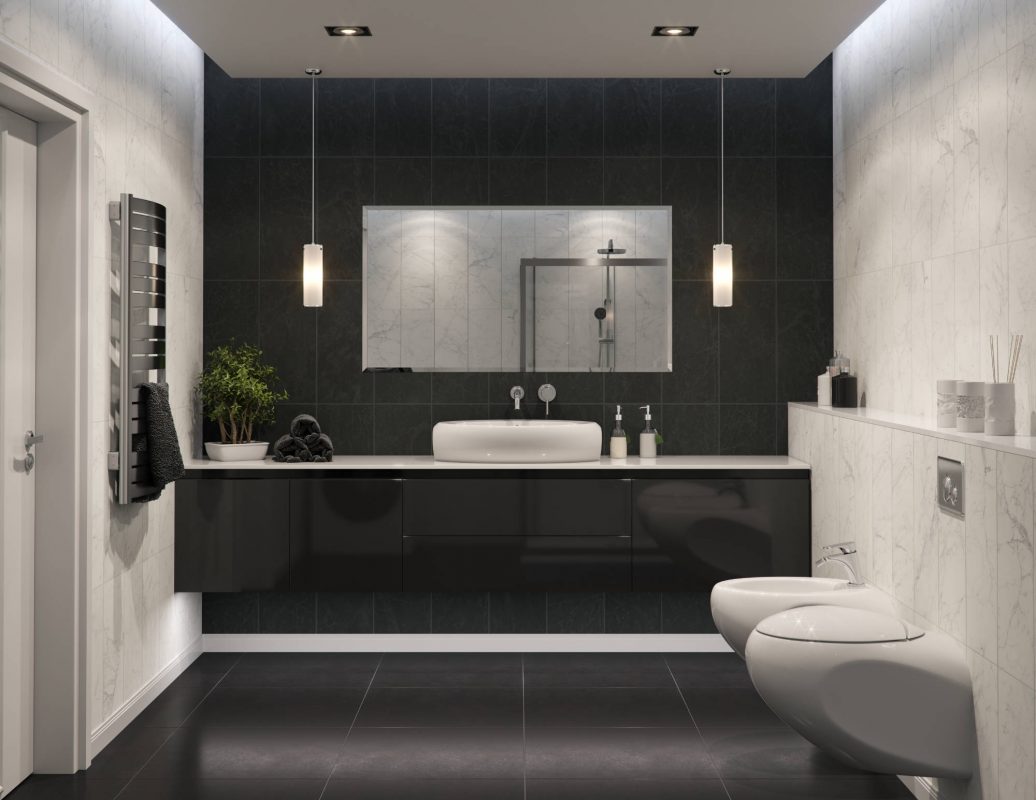 6. Add a shower to an existing bath
If you just have a bath, a shower could be the next logical step. Installing a shower can add extra utility to your bathroom. It is possible to pick up an electric shower and have it installed for approximately £150-250. You may have to replace the wall-backing, but inexpensive PVC wall panels can be used.
7. Have your bath and shower refinished
Replacing your bath and/or shower could be too expensive. An alternative is to have them refinished. This process can be completed by yourself. There are many guides on the internet on how to professionally refinish these fixtures.
8. Install a new sink and toilet
If the plumbing is current and in working order, it could pay to install a new sink and toilet. An average priced ceramic sink and toilet could cost as little as £300. You could attempt the installation yourself if you are confident. Otherwise, a contractor could do the job for £200. Our bathroom remodel cost guide is worth a look if you need more information on up to date prices.
These are just some of the bathroom renovation ideas you could use. Be creative and use your imagination. Think outside the box, and address specific areas of your bathroom as opposed to the whole room. It is easy to transform this area on a budget if you are determined.