Ceiling panels are a quick and easy way to transform a tired ceiling with minimal work and fuss. That doesn't however mean that your ceiling needs to be boring – quite the opposite is true. You can get just as creative with your ceiling panels and you can will your all panels. Here are some style ideas to get you going…
Classic white panels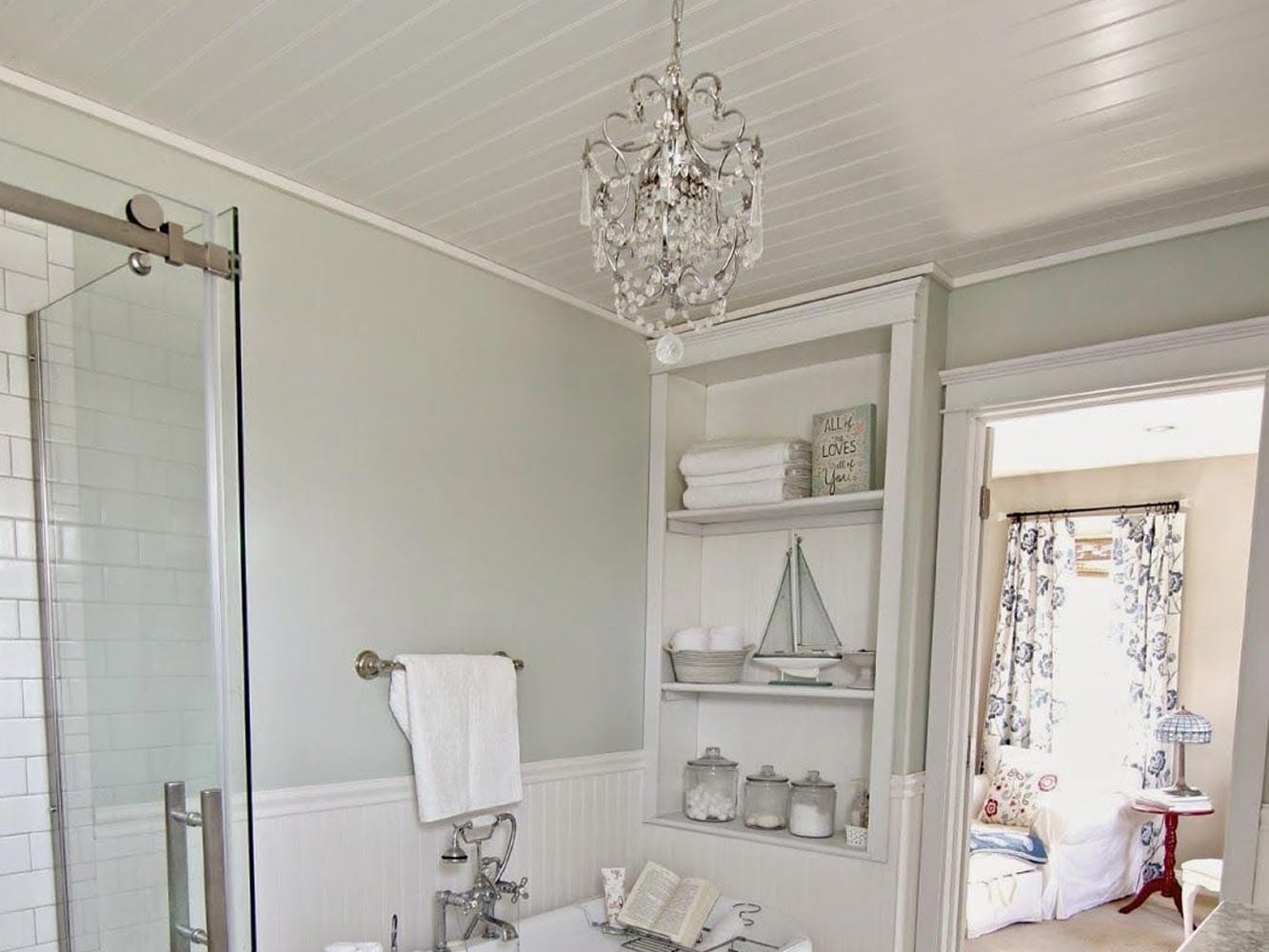 Classic white painted panels allow for a clean, crisp finish whilst maintaining a country cottage look. Avoid the mess and work involved in installing and painting real wood panels and opt for our white clad PVC panels. Not only do they look just as good, you'll have no ongoing maintenance.
Get creative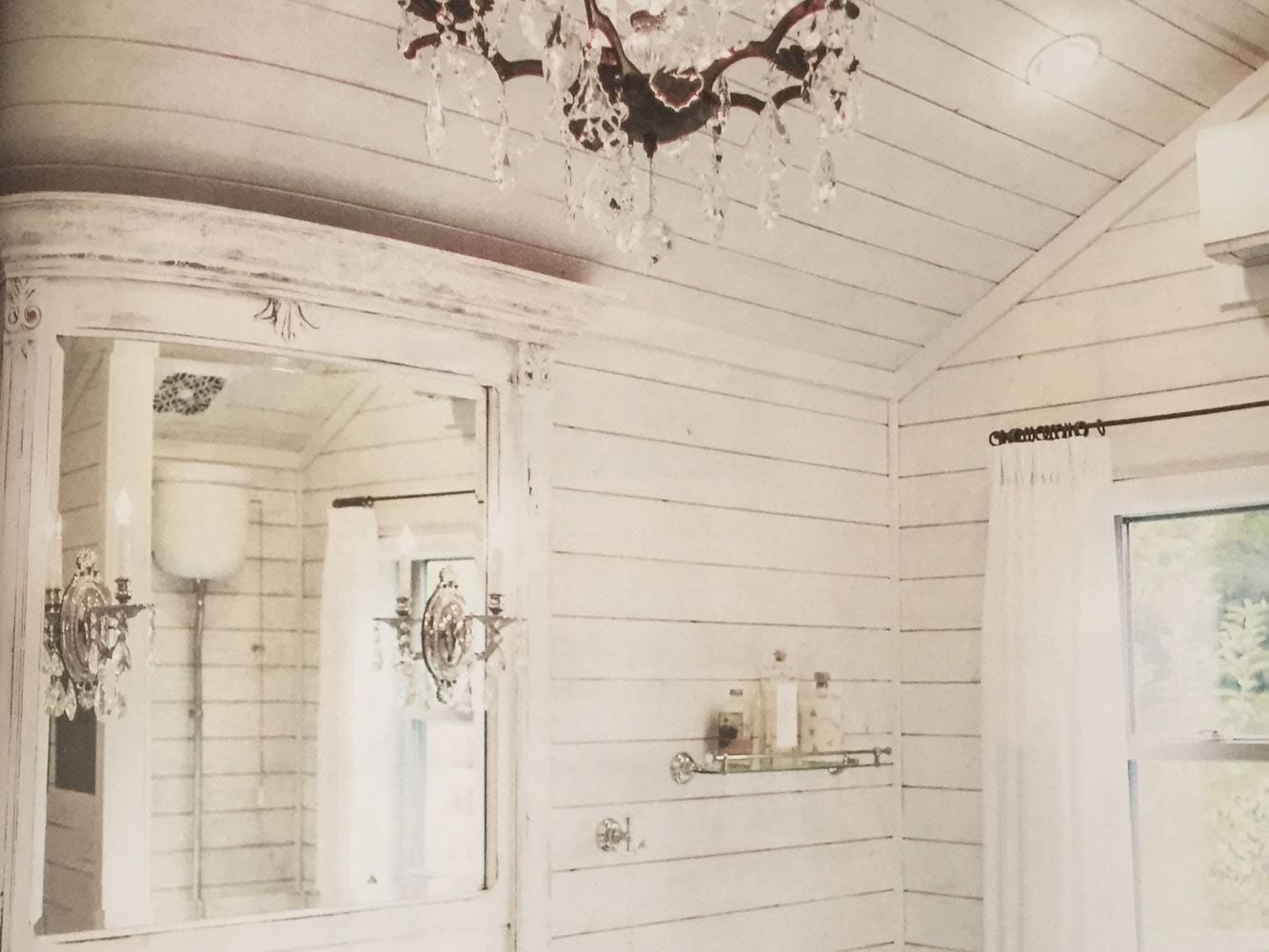 The look of rustic white washed wood adds a romantic, dreamy feel to a space. The work involved in getting there is quite possibly more of a nightmare. Do away with the paintbrush and ongoing dusting and get the same look with smooth finish, PVC wood effect panels. Install them horizontally and continue them down the wall for a quirky look.
Chrome and white ceiling panels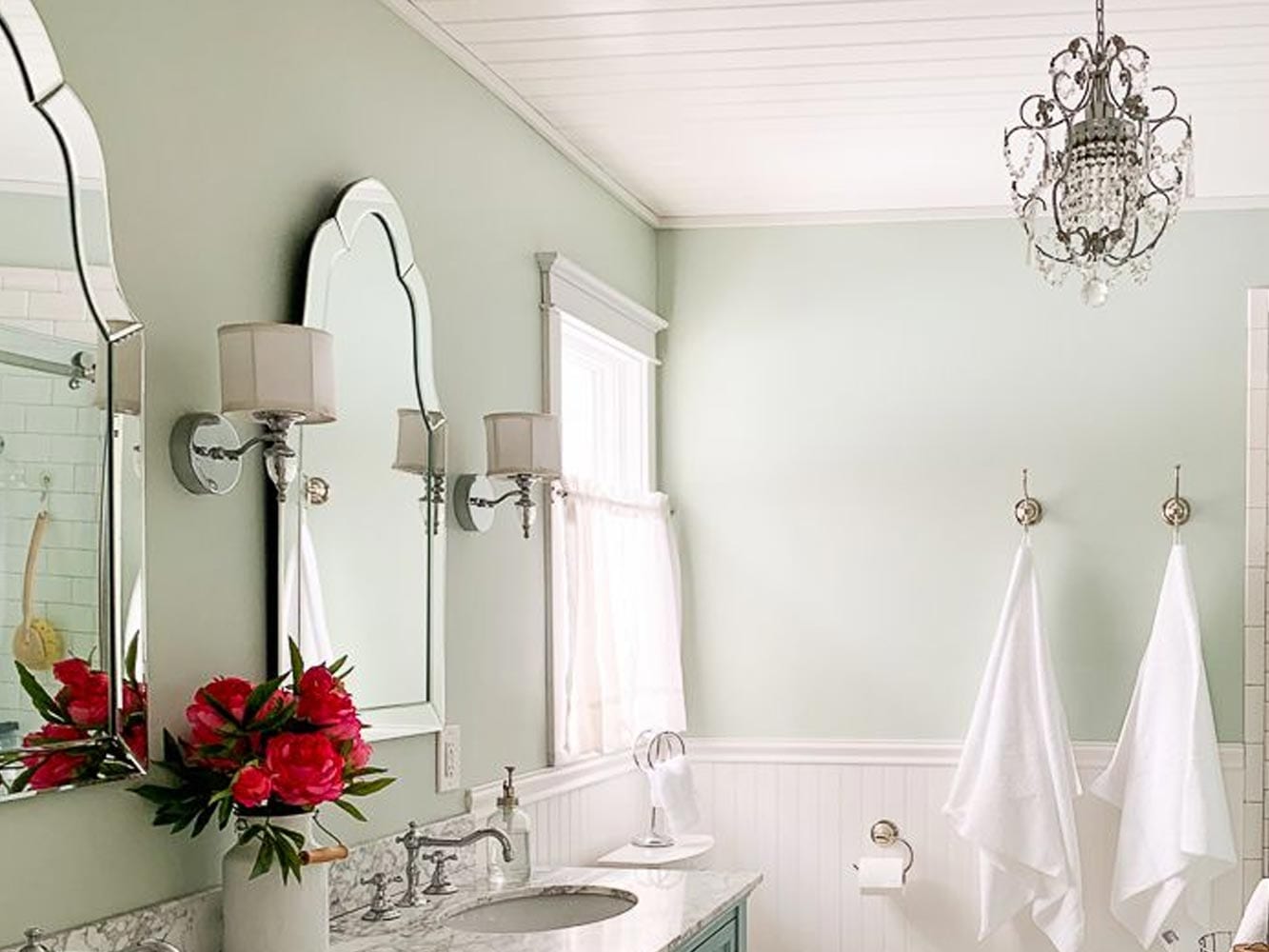 1920's glamour involves clean lines, light airy shades, and a lot of chrome. This bathroom design is simply beautiful, and encompasses every design detail from that era. Recreate this look in your own home and include our chrome strip panels to continue the chrome theme in all areas.
White gloss ceiling panels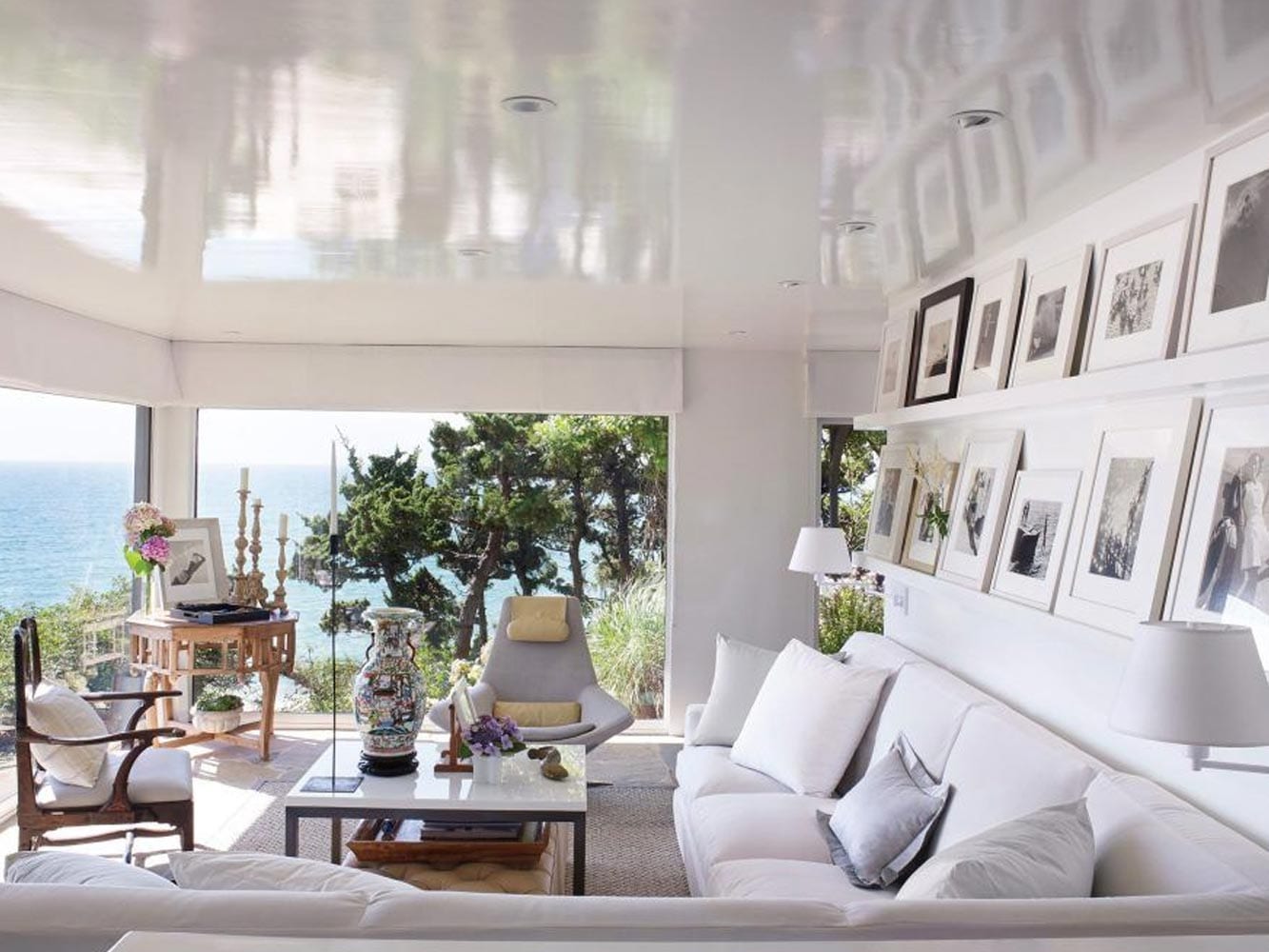 We often forget about our ceilings, painting them matt white and stopping there. This homeowner has opted to add a little extra and has used gloss white. The effect is quite something. You can achieve this look without the worry of gloss streaks or drips but using our white gloss PVC panels.
Sectioned ceiling panels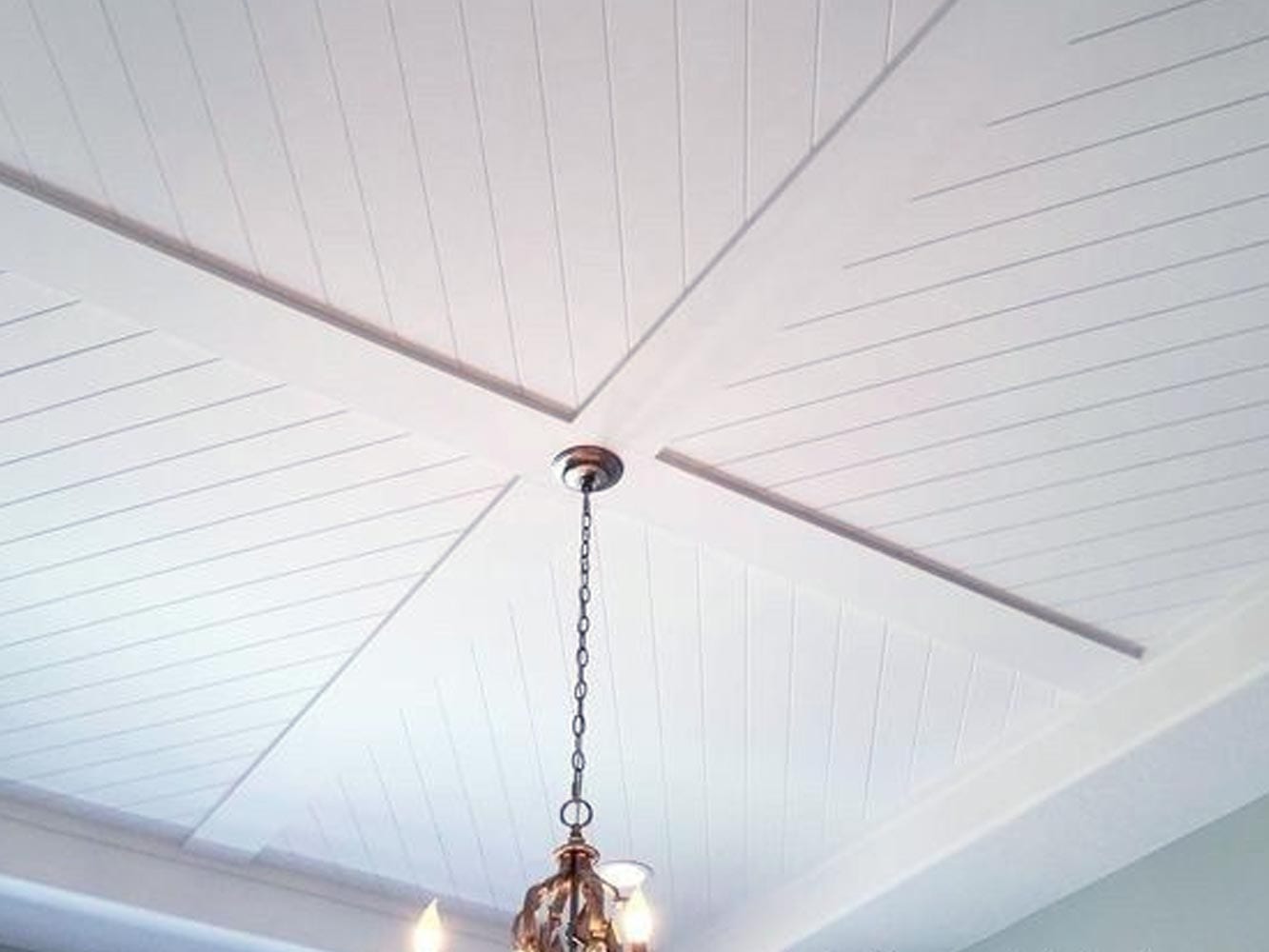 Finally, don't forget to think outside the box when it comes to your ceiling. You don't have to install your panels in straight lines, why not try fixing them diagonally at 45°? It makes for a stunning feature, don't you think?