Estimating the cost of a bathroom remodelling project is tricky. There are many considerations. There is also a host of different objects to include in your pricing.
The remodelling process itself can be painless. You have to estimate costings beforehand. If you don't include every item, you may waste time during the remodelling. You may also exceed your budget.
In this article, we look at how much a bathroom remodel costs. We also look at suitable products and considerations.
Things to consider when renovation your bathroom
To make things easier, we have broken down the cost into sections. It is advisable to do the same. You can then total the sections to formulate an approximate remodelling cost.
We have included both low-end and high-end prices. Your total remodelling cost will obviously depend on the quality of the items you purchase. For example, you could spend £500 alone on a toilet. This would bump your overall cost up considerably.

When considering the cost of individual items, think about the usage and purpose. Is it necessary to spend £500 on a toilet? Could that cash be better spent on additional PVC panelling or vinyl flooring for example? Would a £50 toilet yield the same results? Be logical and conservative.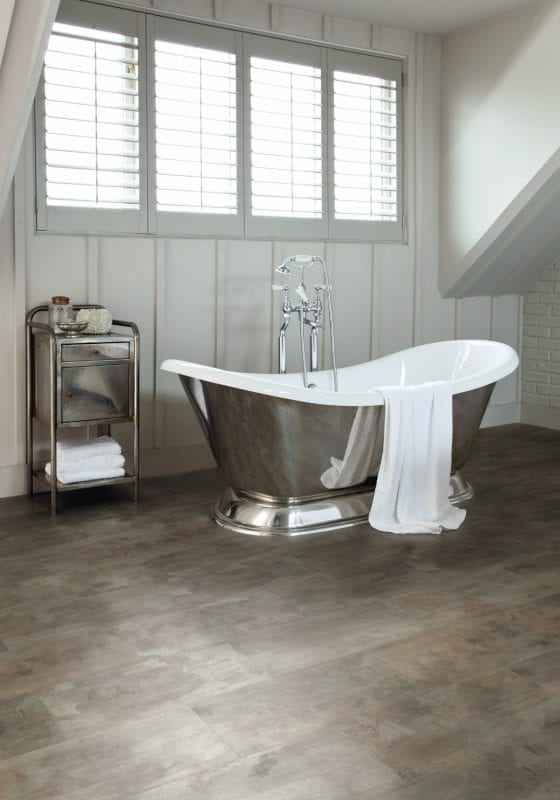 Bathroom Remodelling Costs Breakdown
Bath
Low: £70.00
Average: £350.00
High: £1000.00

Plastic baths are the cheapest – you can easily pick a square bath up for £70-120. Travis Perkins, for example, offers an Iflo Breton bath for £114. Freestanding baths made of higher quality material are usually more expensive and can cost as much as £1000. Bath installation could cost up to £200 depending on the complexity and water pipe fittings.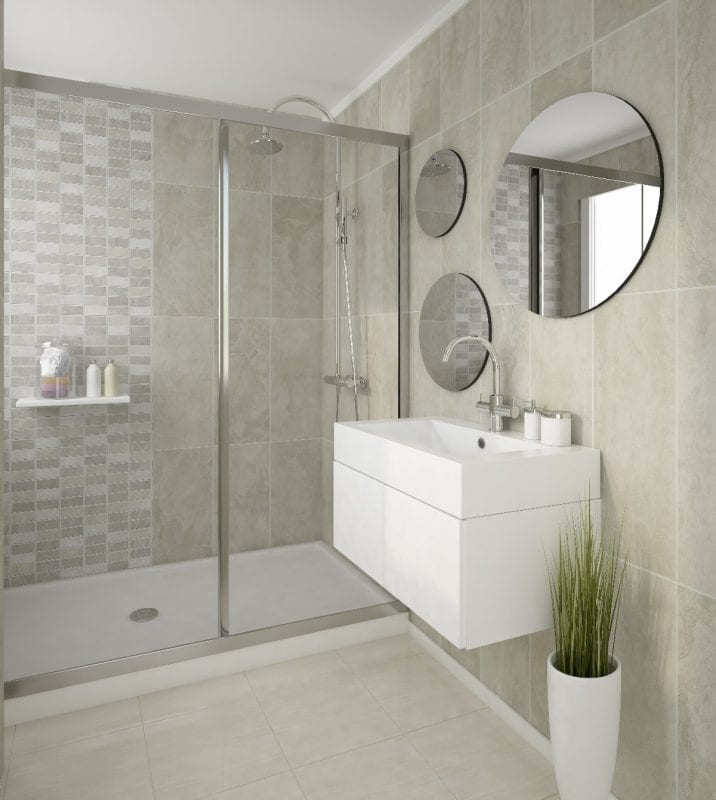 Sink
Low: £80.00
Average: £250.00
High: £1400+
A simple ceramic sink can cost as little as £80.00. For example, sinks.co.uk supply a basic ceramic kitchen with fittings for £85.99. If you wanted a high-quality Belfast style sink, on the other hand, this could set you back over £1000. Installing a sink would usually cost £50-£100 depending on the total time taken (usually 1-2 hours).
Toilet
Low: £50.00
Average: £100.00
High: £300.00

An average priced toilet complete with coupled cistern and seat should cost £100. The Vercelli ceramic toilet from Wickes, for example, costs £125. Even high-quality toilets with a slow closing lid only cost up to £300. Installation should only cost £75-£100 depending on the plumbing.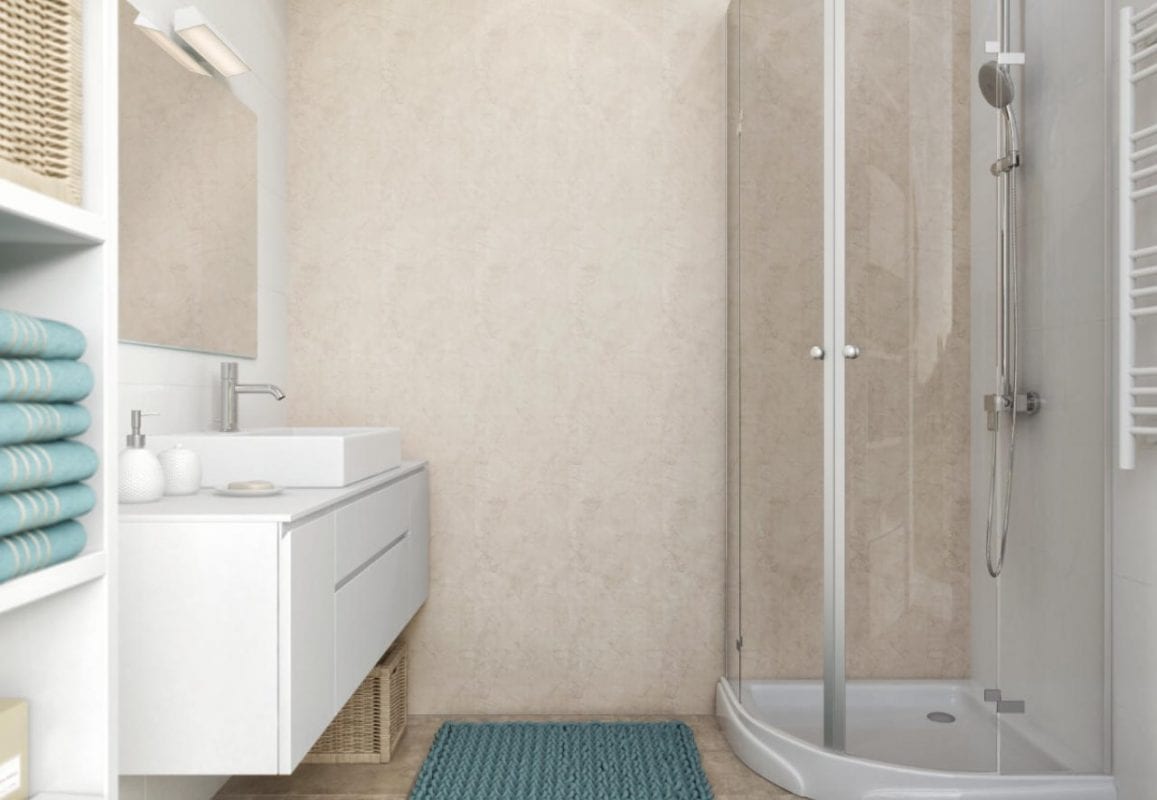 Shower
Low: £100.00
Average: £200.00
High: £600.00+

Shower costs depend on type, style and fixtures. Electric showers are generally cheaper and easier to install. Screwfix, for example, provides a Triton 8.5kw electric shower for just £55.00. Alternatively, high-end showers with stylized cover panels and advanced showerheads cost much more. Installation costs can vary depending on the type of shower. It could cost up to £150 for a plumber and electrician to install and wire an electric shower for example.
Tiling & Flooring
Low: £5.00 p/m2
Average: £30.00 p/m2
High: £200.00 p/m2
PVC wall panels and vinyl flooring represent the best value and quality. Moreover, these can be replaced easily and cost less to maintain. For example, PVC panels are mould resistant. Using traditional ceramic tiles will bump up the overall cost of your remodelling project. They could also cause greater mess during the installation process due to the grout etc.

As we can see the total cost for remodelling a bathroom has a great variance. Using the above information, we can see that the potential high and low costs are as follows (this includes an average cost for other furnishings and accessories such as bath mats, shelving and new towels):
– Low total cost: £1500.00
– Average total cost: £2500.00
– High total cost: £5000.00+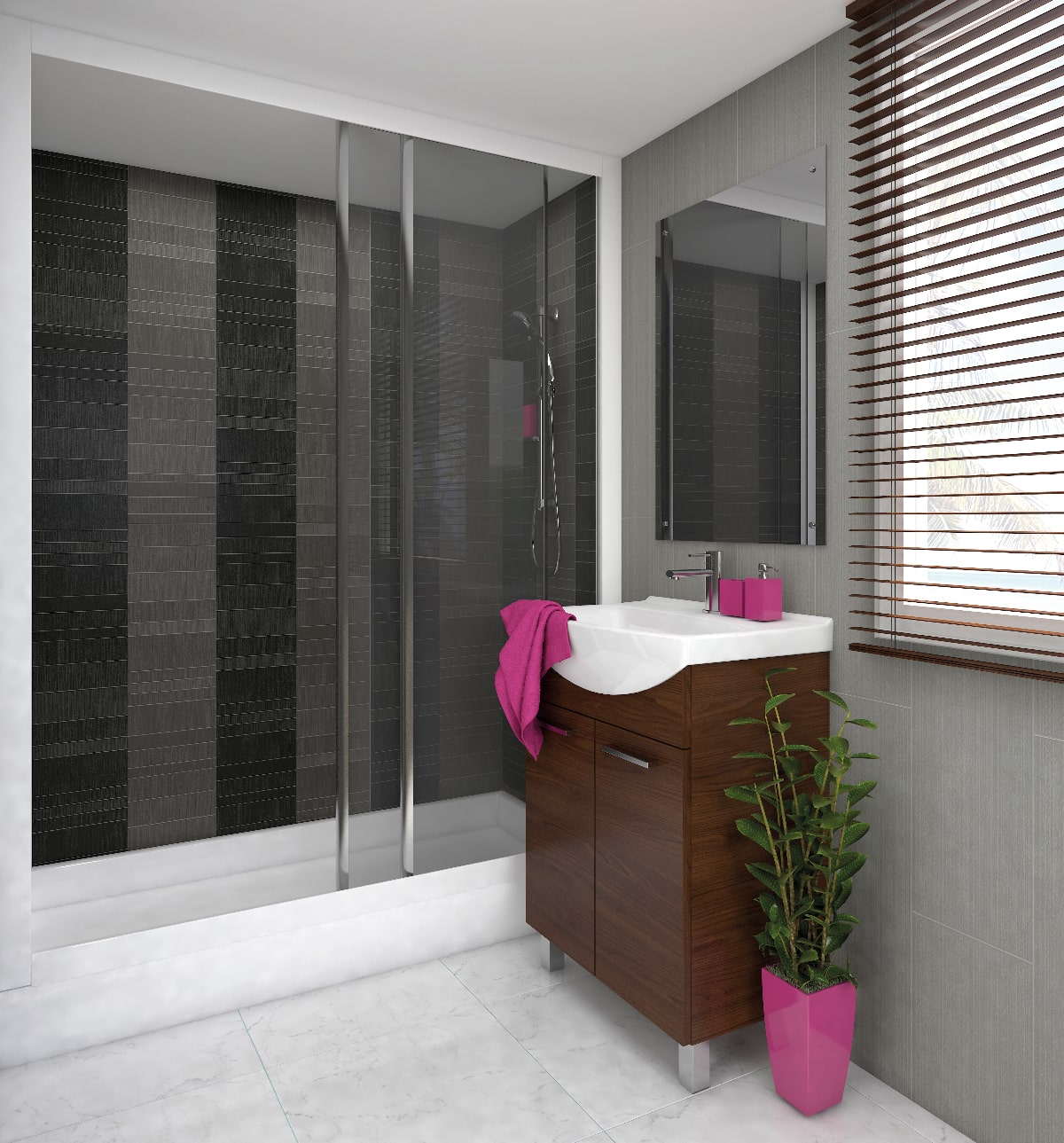 50% Faster & Cheaper
PVC Bathroom Wall Panels
High quality, stylish & versatile Wall Panels.
Free delivery.
Shop Now!
10 Year Commercial Guarantee
Stone Effect Vinyl Flooring

Water resistant. Warm and quiet underfoot. The hassle-free floor installation solution.
Shop Now!