Clever Click flooring is a revolution in the world of vinyl flooring. It's quick and easy to install, and looks fantastic in pretty much any setting. When thinking about where you may or may not be able to use Clever Click, it's probably best to go through all of Clever Clicks features to aid the decision making.

Clever Click flooring is water resistant
Water pools on the surface of a Clever Click floor, making it ideal for areas that may be prone to splashes such as bathrooms, cloakrooms, kitchens, and hallways (wet shoes!). Water will not soak into the floor, therefore it won't damage before you've had a change to wipe the surface clean.
Clever Click Plus has a thicker wear layer
Regular Clever Click has a wear layer of 0.3mm but Clever Click Plus has a wear layer of 0.55mm, making it ideal for high traffic areas. Most homeowners find standard Clever Click perfect for a home environment, but if you know you have a lot of people coming and going you may want to opt for Clever Click Plus. This might be something to consider for a hallway for example.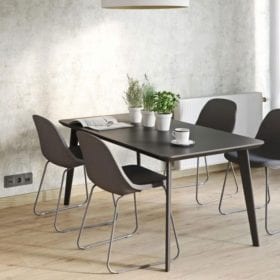 This flooring is scuff and stain resistant
Being a non porous material, Clever Click flooring is resistant to stains from food or drink. In rooms such as living rooms, kitchens, or dining rooms, it's much easier to keep your floor stain free when comparing to a real wood alternative. Clever Click is also significantly more resilient against resists scratches and scuffs when compared to a real wood alternative.
It's compatible with underfloor heating
Large kitchens, or open plan areas often benefit from underfloor heating. This doesn't mean you only have real tiles as your flooring option. Clever Click flooring works well with underfloor heating for the colder months, and has the added benefit of still being insulating underfoot when underfloor heating is off in the warmer months.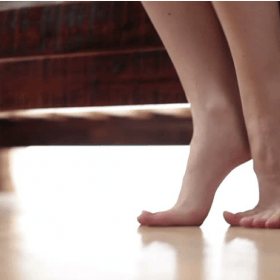 It's quiet underfoot
Being vinyl flooring, and when installed with one of the recommended underlays, Clever Click is extremely quiet underfoot. This sound insulation makes Clever Click flooring an ideal solution for getting the look of real wood or tiles in areas where the noise they produce might not be desirable. Living rooms, bathrooms, bedrooms, and even landing areas should be calm quiet areas, plus you don't want to wake the house when popping to the loo at night!
Clever Click flooring is easy to install and comes with a guarantee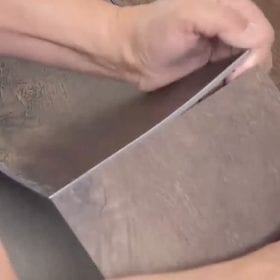 Whilst it might not influence the room you use the flooring in, it's worth also remembering that Clever Click flooring is easy to install. You can often install it over the existing surface, and no glue is required. For added peace of mind, there is also a 20 year manufacturer guarantee available with Clever Click, and a 10 year manufacturer guarantee with Clever Click Plus.
The Clever Click range