If you're a small business owner – in pretty much any sector – we think you need to look into plastic wall panels. Why? we here you ask. Well, if you've never considered wall panels for shops before then you may not realise just how beneficial they can be.
It's a common misconception that plastic wall panels are just for the realms of residential bathrooms. They're ideal for front and back of house in shops, cafes, bars, and restaurants, too! Plus, if you have a budget to stick to then you can find a wide range of cheap wall panels which don't compromise on quality.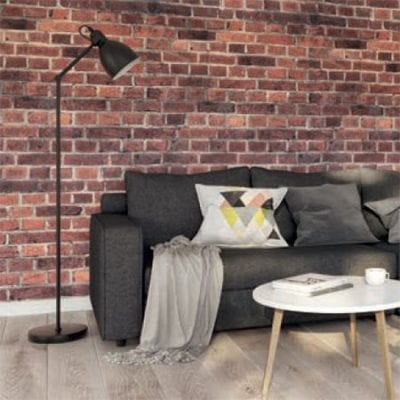 Why should I use wall panels in my shop?
Using wall panels for shops offers a versatile and cost effective way of transforming your space.
Not only do they look great but because of their design, the panels are really easy to install and can be used to hide unsightly things like tired tiles or dented plaster.
Due to their ability to cover up existing damage, using wall panels for shops offers a quick and low cost fix.
Where in my shop can I use wall panels?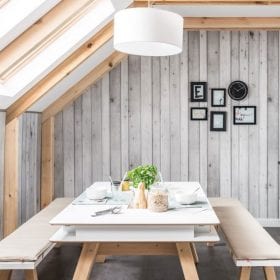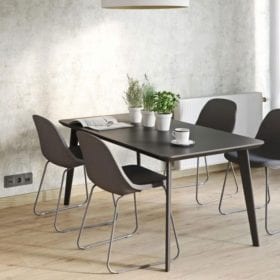 The short answer to this question is: wall panels can be used almost anywhere!
There is such a wide range of panels available that no matter what look you're going for, you'll find a panel that will tick all your boxes.
A style currently popular in cafes, bars, and restaurants is a chilled, modern feel. There are some fantastic ranges of wall panels for shops that are perfect for getting this look, including brick, slate, or concrete effect.
Sparkle wall panels give a glam, eye catching look, therefore this type of panel could work well on feature walls in hairdressers or salons. Using marble wall panels in the toilet area will continue this glamorous feel.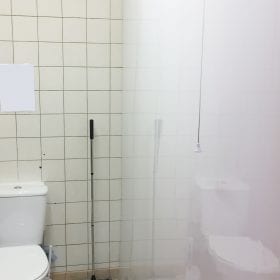 Are panels better than traditional materials?
We think they certainly are! Traditional materials such as plaster, paint, and tiles cause a lot more mess than when compared to using wall panels for shops. Those traditional solutions are often more expensive because they involve multiple tradesmen. Alternatively, installations using wall panels can be completed by your handyman (or you can even do it yourself)!
Wall panels can be fitted directly to the existing wall, therefore are much quicker to install than traditional alternatives. As well as the ease of installation, wall panels for shops have minimal ongoing maintenance and just need the occasional wipe clean.
How much do the panels cost?
If you're on a budget, wall panels for shops do not have to cost the earth. You can pick up low price wall panels in a wide range of designs. You can also opt to add just a feature wall, as an effective way of getting the look, style, and convenience of wall panels, whilst still sticking to your budget.
Featured Products