Many homes have a shower. Some people are fortunate enough to have a wet room – a room designed to provide a walk-in experience whenever you need to shower. Whichever option you have in your home, you may already know the big challenge is how to make them fully waterproof. Either they are waterproof, or they are not, and if they're not, that means endless problems for you dealing with leaks, mildew, and mould.
How can you make sure your shower or wet room is 100% waterproof?
The solution lies in the design. If you have a shower, you'll have a shower tray and a screen to prevent water escaping into the bathroom. If you have a wet room, you'll have a special floor that allows the water to escape to the drain without causing any damage to the subfloor.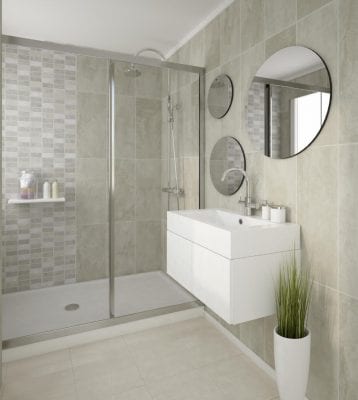 However, in both cases, there is still a lot of water and spray around. That water is going to come into frequent contact with the walls. So, you need a solution that is going to prevent that water causing any damage.
Surely tiles are the best option?
Not necessarily. While the tiles themselves are waterproof, the grout in between them is not. You'll use grout that is suitable for bathroom use, but no matter the quality, it's eventually going to discolour and allow mould and mildew to form. That means removing and replacing it all – not the nicest of jobs.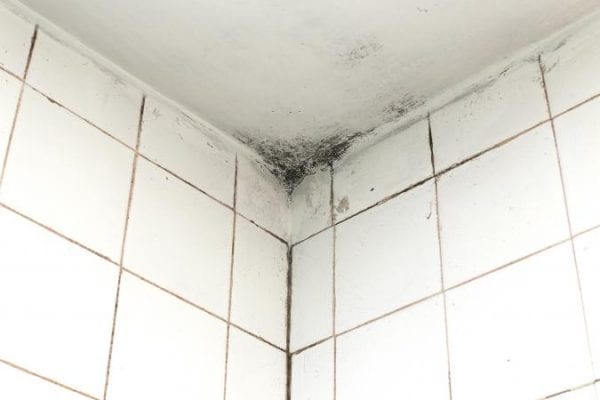 There is also the issue of how long it takes to install tiles. Most people could do it with some practice, but the result is unlikely to look as good as the result achieved by a professional – an expensive-to-hire professional at that.
Is there a waterproof alternative?
Yes, and it comes in the shape of PVC wall and ceiling panels. These panels do not have any gaps between them. They are waterproof because they use a tongue and groove design to fit one panel to its neighbouring one. This design means no water can get between the panels or into the wall space behind (assuming you affix them to battens). The tongue and groove design will give them the advantage of being incredibly easy and speedy to fit too. You don't need any prior experience to fit the panels in your shower room or wet room. That saves you a small fortune on hiring tilers.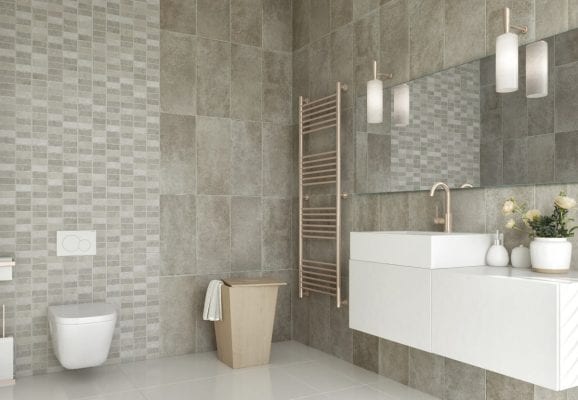 It's important to use the right PVC trim around the base of the shower tray or wet room before installing the wall panels. This ensures the entire installation is waterproof. The trims remove any risk of water finding its way between the panels and the shower tray. All wet areas can therefore easily be waterproofed in as little time as possible.
The design of the wall and ceiling panels also means you won't need to watch as any grout or sealant eventually discolours and needs replacing. You'll never need to worry about maintenance or any other issues that come with tiles or other bathroom décor solutions. The perfect choice for a waterproof bathroom.