Your hallway and therefore your hallway flooring will be the first thing your guests see when they visit at Christmas. Make sure they're impressed from the very first minute they arrive by ensuring the hallway decor is looking it's festive best. We'll take you through a few things to look out for, and give you some tips on quick wins to make sure your hall is looking great for the big day!
Think about the walls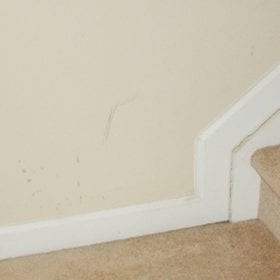 Your hallway is potentially the most bashed about space in the house. Pretty much everything – furniture, deliveries, shopping, people – goes in and out through it, and inevitably walls get bashed and scuffed. You might not notice the marks on your walls; they've been there for so long that they no long catch your eye. You can be sure though, that guests will notice them! Give your hallway a lift by putting some fresh paint on the walls – stick with your existing colour for a simple refresh, or if you're hoping for more wow factor, go for a totally new shade. Don't be tempted to just touch up the scuff, it'll only give your walls a patchy look!
Pick a stylish hallway flooring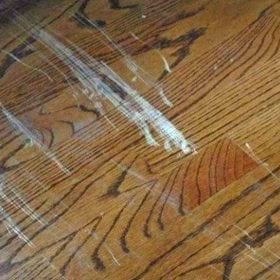 The hallway flooring is also prone to a lot of daily wear and tear – repeated traffic, back and forth, often with shoes still on will take it's toll over time. If a good scrub isn't enough to lift your existing flooring then we would recommend you put down a whole new one. Whilst that might sound a daunting task, if you investigate vinyl flooring you'll be surprised how easy that is to do. Vinyl floor tiles can often be laid over the existing flooring, and there's no need to use any messy adhesives. Perfect!
Hallway flooring options
Ensure damaged skirting and trims don't detract from the hallway flooring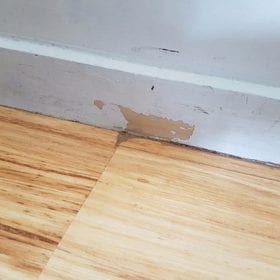 The woodwork in a hall can often be overlooked as a way of lifting the space – even if it's the only thing you do, a quick repaint of the skirting and trims can lift a small space with minimal effort. It's surprising how easily chipped wood can bring a room down, so give yours a quick check and make sure it's not spoiling your hallway look. For a classic look you can opt to use a crisp white paint, but if you're feeling more trend lead, then why not try painting your wood and walls the same colour?
Now trim up!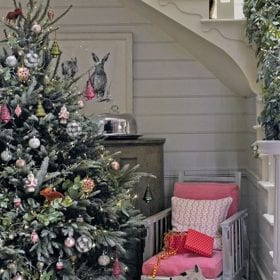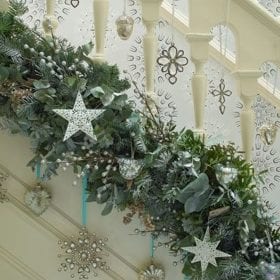 Once your decor is looking it's best, the only thing left will be to get your decorations up and looking fabulous. Given that the hallway is the first port of call for your guests – and for you – push the festive cheer as soon as that door is opened. If you have a larger hall that can take it, a hallway tree is the boldest statement you can make. Smaller halls can still trim up just as spectacularly; why not try garlands with lights intertwined around the banister, or around door ways? Always keep in mind that the hallways leads to the main event of the living room, or dining room – so make sure it's just as festive!