You cannot hide any blemishes in a guest bathroom – it's the one place your visitors will be on their own, and therefore it's the place they'll be able to scrutinise the most. If you have visitors staying this Christmas, make sure their bathroom looking it's best by giving it a little face-lift before they arrive!
New walls for your guest bathroom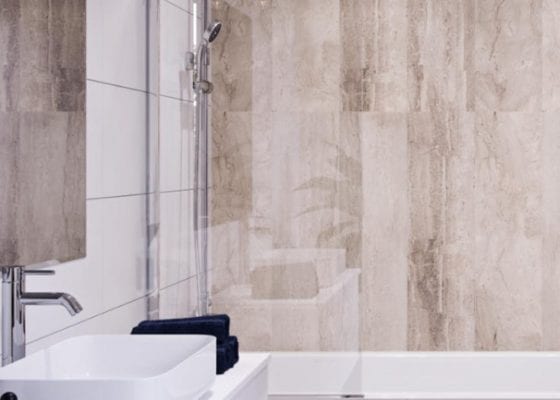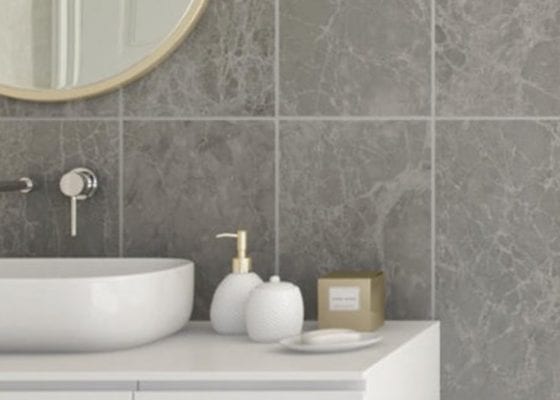 The first and most obvious place to look at when revamping your guest bathroom is the walls. Given the guest bathroom might not be used all that often, the walls may not have been redecorated in quite some time. Or it could be that the bathroom is used regularly if your main bathroom is occupied, and therefore the walls are worn and tired. Either way, a quick and simple fix is to put up some PVC wall panels. Wall panels are available in a vast range of designs, so you'll be sure to find one to suit your style. They're also easy to put up – you can often do it yourself – and there's minimal on going maintenance. What's not to love about that?
Give your guest bathroom a new floor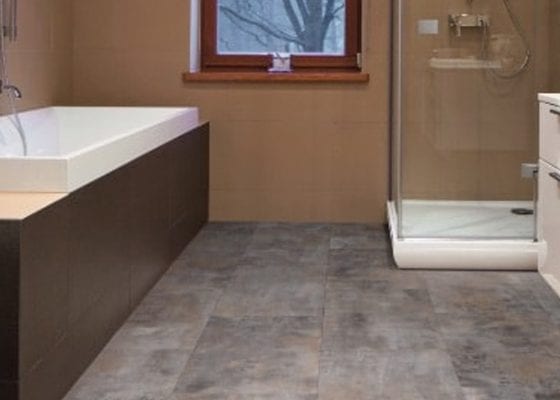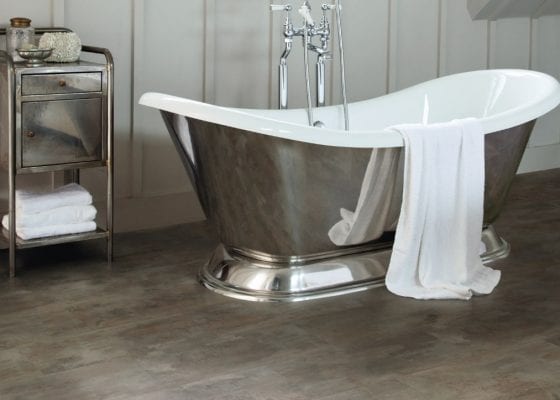 Flooring in the guest bathroom is just as important as the walls – you want something that's going to be easy to maintain but that will impress your guests too! Vinyl floor tiles are a great choice for a bathroom space. Firstly they're waterproof, which is exactly what you want in a space that will be prone to splashes. Secondly, they're super easy to lay – no need for glues or adhesives, just lay them onto the existing base surface. Thirdly, they look fantastic! The stone effect looks just like real stone, without being cold underfoot. The wood effect gives the look of a wooden floor, but is cushioned underfoot. Vinyl flooring is a great solution to a bathroom floor dilemma!
Accessorise, accessorise, accessorise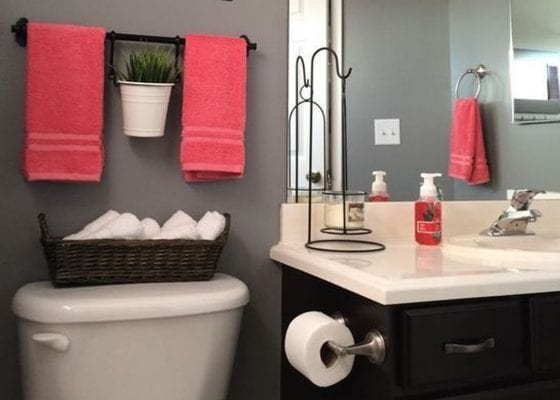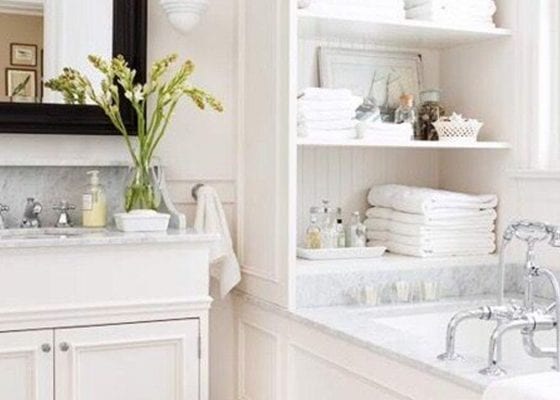 Did we mention accessorise?
A fantastic way to give life and colour to a tired bathroom space is to add accessories. Bright towels go a long way to lifting the space – and guests will love that they have their own set of new towels to use whilst visiting. Whether you opt for plain, or patterned towels, you'll be adding personality to the room.
For a quick and easy way to add a bit of life to the space, pop in a couple of house plants. If you're feeling green fingered you can opt for real plants. If your bathroom can take it, the bigger the plant the better! But, if (like many of us) plants don't last that long in your care, there are some fantastic artificial plants out the to choose from. Artificial plants look as good as the real thing, and will still be looking great come next Christmas!