Bathroom cladding, bathroom panels – whatever you call them, they are there to help you transform your bathroom space. We all know you can use them on your walls… but where else can you install them? Read on to find out, you might be surprised how versatile they are.
Clad the walls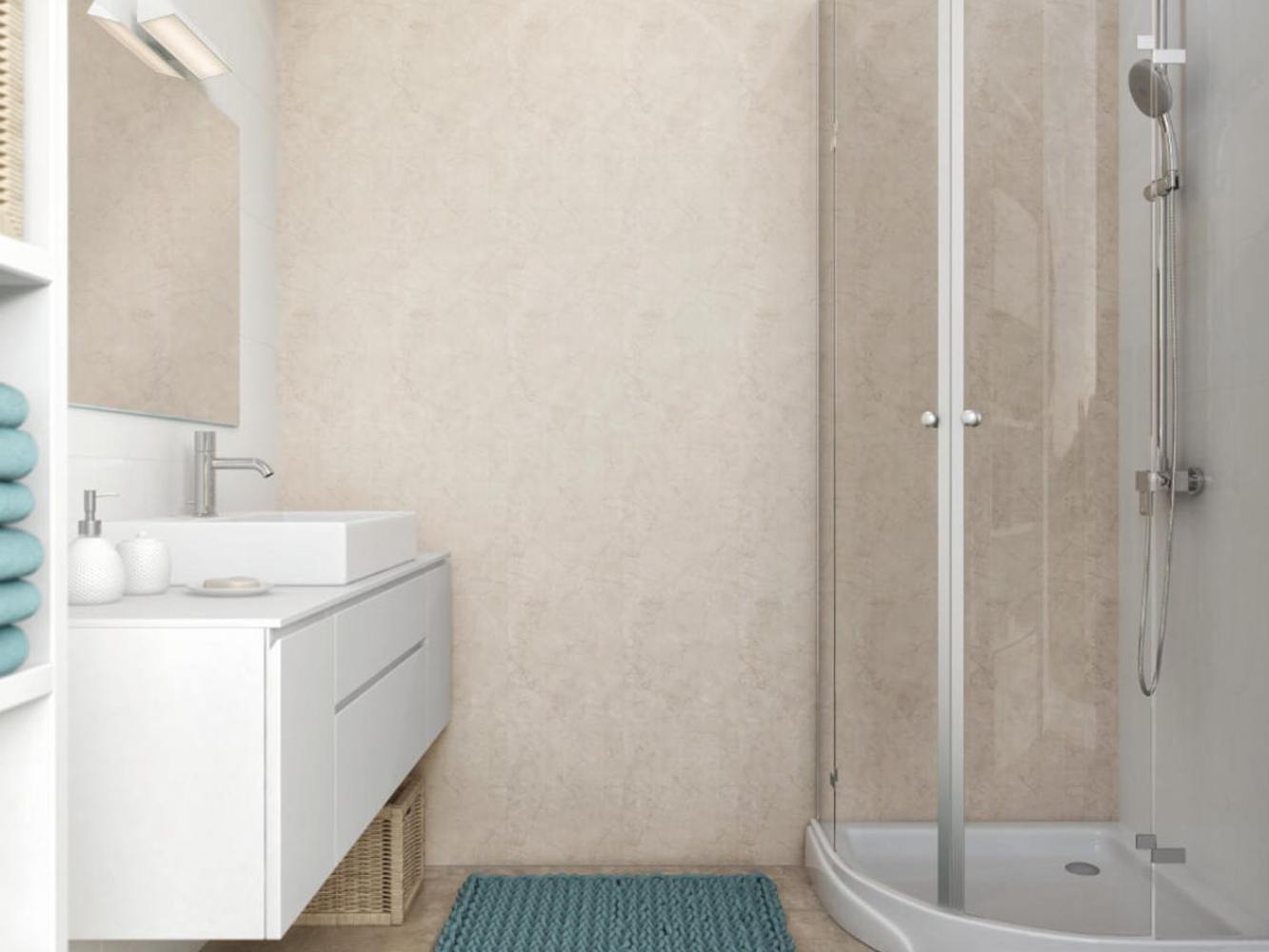 The main use of bathroom cladding is for the walls. Whether your fixing over newly dried plaster, or covering tired old tiling, very often bathroom cladding can be installed as simply as using adhesive to fix the cladding to the walls. Provided the tiles beneath are sturdy and flat, there is absolutely no need to remove them before installation.
Using our panels to clad your bathroom walls measn you can go from drab to fab in no time. Plus the design options are vast so you don't have to compromise on style. If it's tiles you want, you're sorted. Marble? No problem. Brick or wood effect? Sorted! Always remember, you can mix and match panels from the same range to give a truly unique look.
Bathroom cladding as a splash back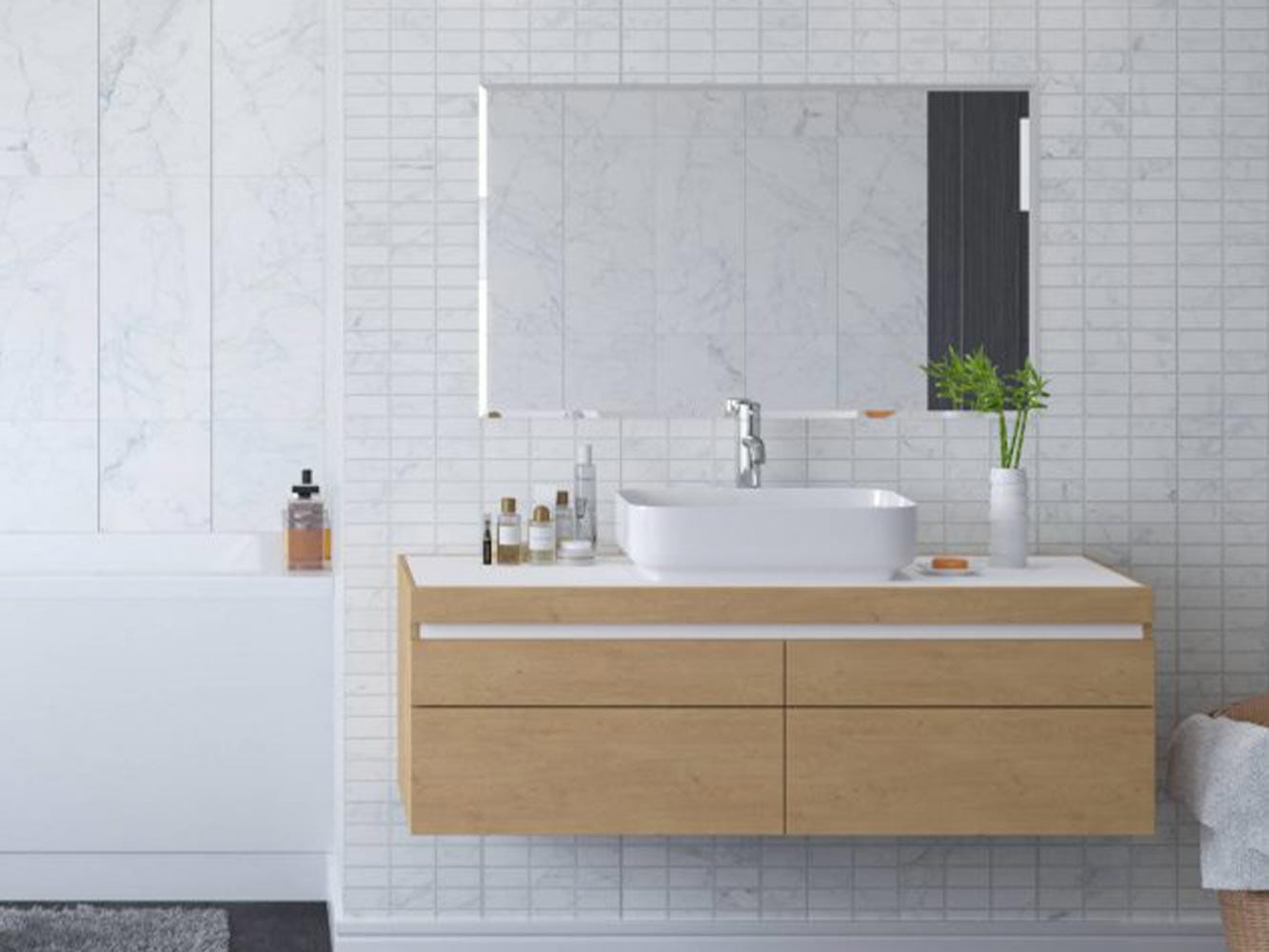 Whether you have a small splash area behind your sink, or a large one, PVC cladding is ideal solution. You can opt for minimalist design with classic white panels, or go bold with anything from marble to brick effect. It really is down to the design scheme of your room.
If you're covering a small area, PVC panels are easy to cut down to size to fix your space. The raw edges can be hidden using an edges to provide an easy to clean, water proof panel. Larger sink areas can be given extra impact buy installing a bold panel design behind them. You won't need to compromise on style with the wide range of designs available. Plus, if you were considering tiles, buy opting for panels you can avoid the fun job of keeping grout lines clean.
Bathroom cladding around the bath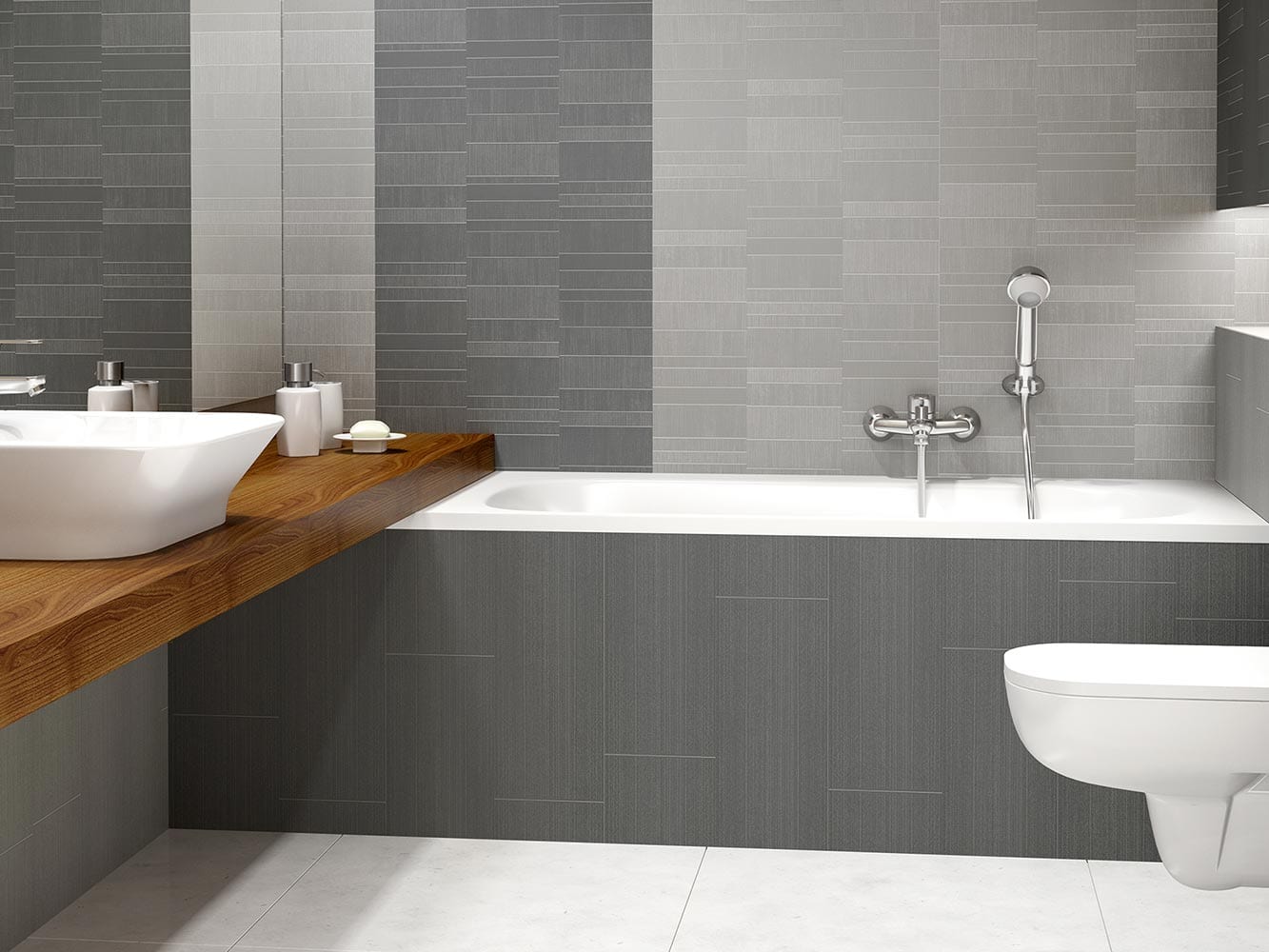 A little known use for our panel is as bath panels. If you've used panels on the walls, using them as the bath panel really does tie the whole room together. It's easier than you might think to achieve this; all you need to do is make a batten frame around the edge of your bath, and fix the panels to that frame. Simple.
You might want to go for the same design on your bath panel as you've opted for on the walls. An alternative design option that is proving increasingly popular is to break up the same design with sections of complimenting patterns. Opting for a different, yet coordinated design on you bath panel can add interest to even the smallest of bathrooms.
Clad the ceiling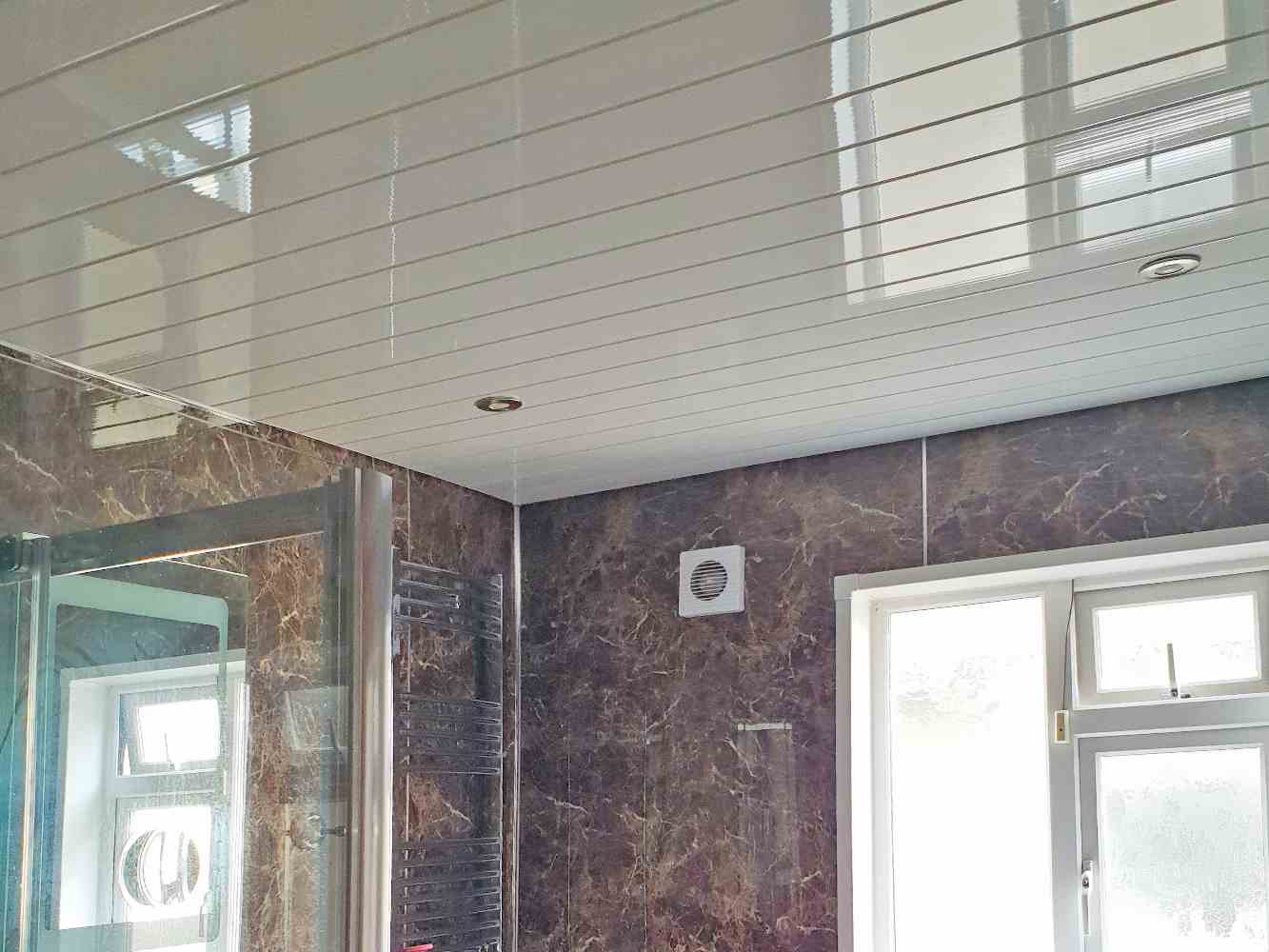 Cladding bathroom ceilings is a very popular option for bathrooms of all sizes. Not only do bathroom panels help hide old artex, or tired plaster, they also provide an easy to clean surface.
Whilst you can use any of our panels on your ceiling, we find that our chrome strip or clad effects are popular. If you want a more minimalist design, opt for our classic white panels. Remember to measure your room properly as you might find our 4m long panels are the best option for your space.
Browse our range of panels